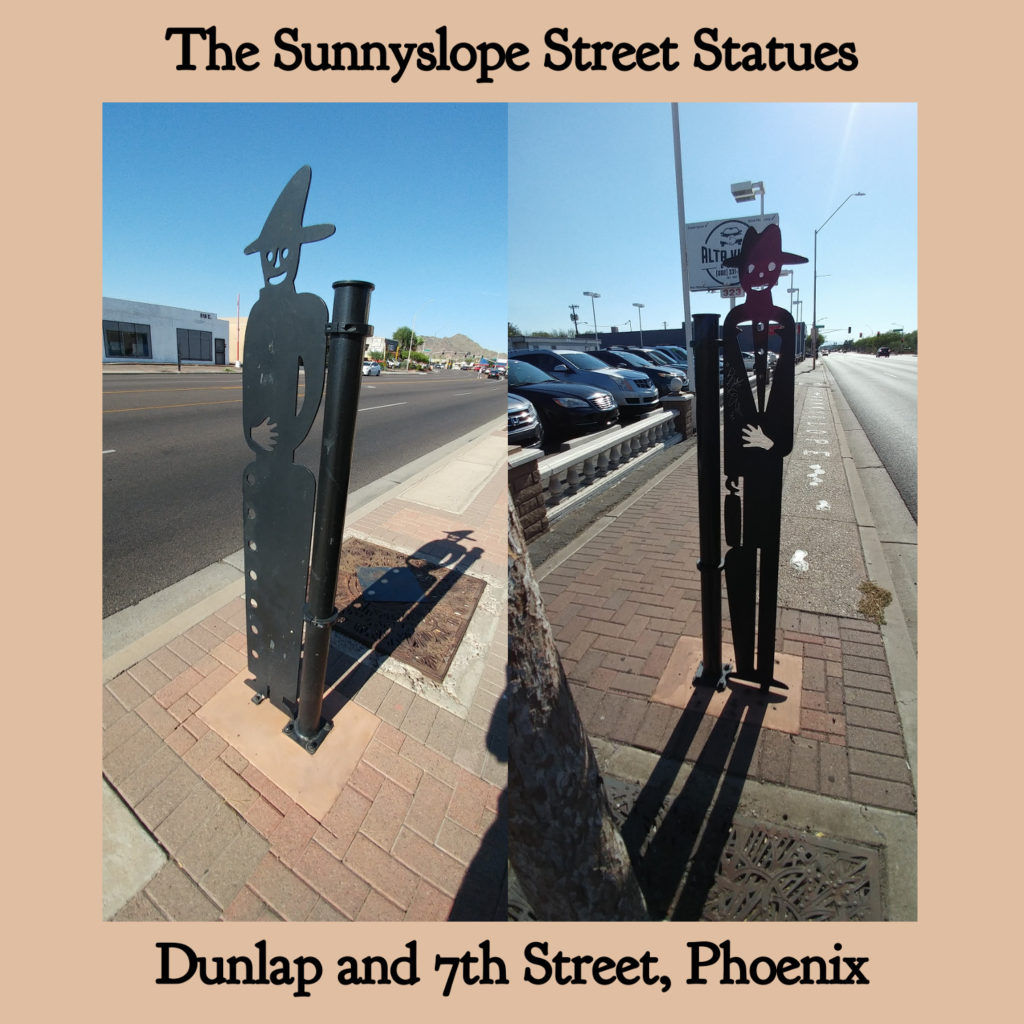 I've always been a sucker for silly public art pieces like these. There are probably a dozen or so of these human-sized metal statues standing along Dunlap Street in Central Phoenix. Two of my favorites are this cowboy and this dapper-looking steampunk fellow. There are also "footprints" and tools (hatchets, picks) embedded in the sidewalks. There's also the legend "Sunnyslope" which is the name of this historic area.
The Sunnyslope area is one of Phoenix's oldest neighborhoods. When William R. Norton founded the community in 1911, it was several miles north of the village of Phoenix, nestled against North Mountain, Shaw Butte, and Squaw Peak. Norton suffered from tuberculosis and he found the dry desert air to be beneficial to his health. Soon other TB sufferers began moving there and it became a nationally known destination for health seekers. https://en.wikipedia.org/wiki/Sunnyslope,_Phoenix
When Phoenix became the capital of the 48th state of Arizona, it set off a growth spurt that caused it to eventually absorb Sunnyslope. If you mention Sunnyslope to a typical Phoenix resident, they might respond with a sneer or a snicker. These days it's considered to be run-down and low-rent. I personally think the area has a quirky charm that eludes the hundreds of acres of mass-produced cookie-cutter construction that dominates the metropolitan area. Long live Sunnyslope!